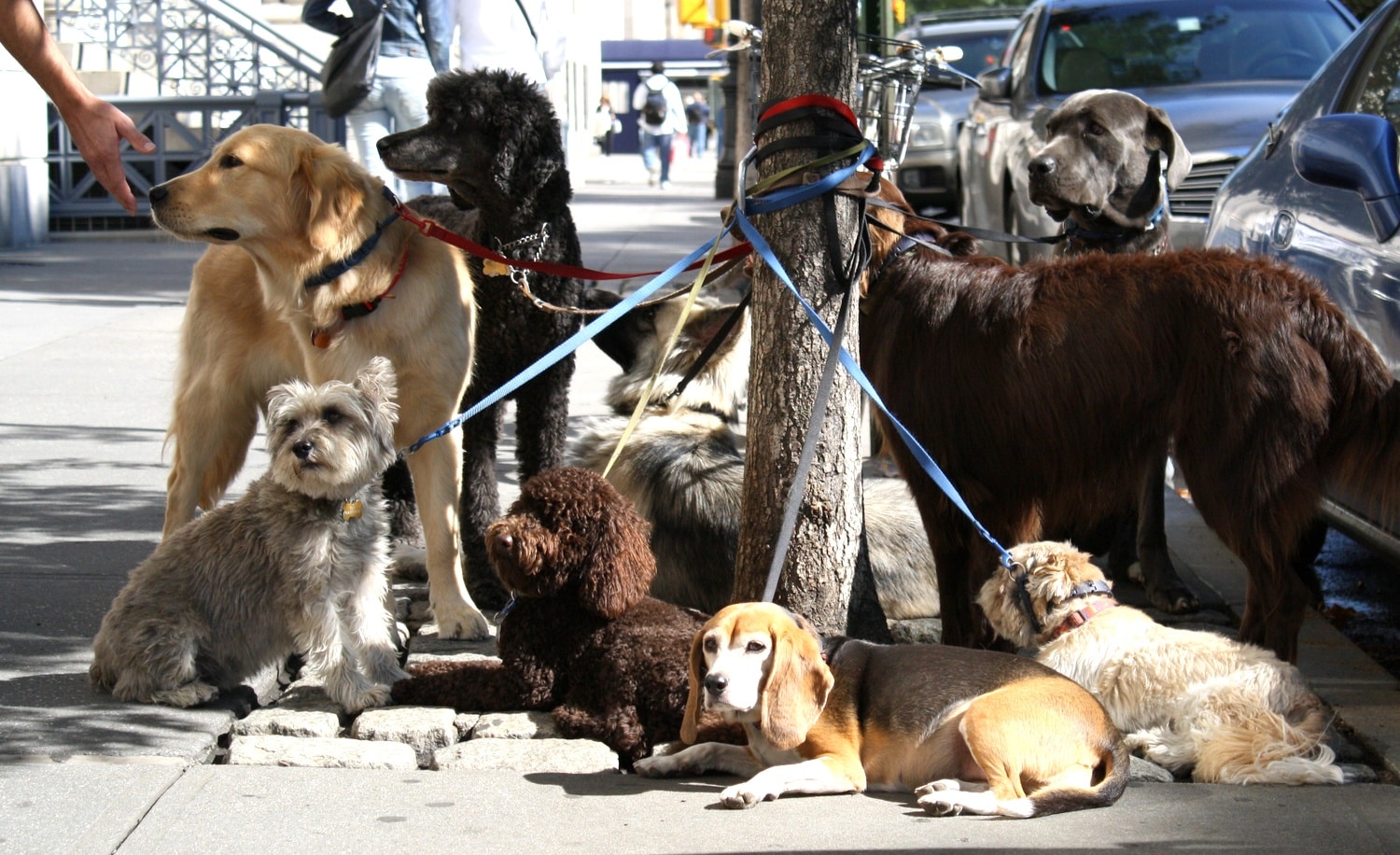 Dear friend!
Dear friend, you are the happiest in this city! Everyone loves you! You enjoy the parks, the walk on the broad sidewalks, you eat well, and live in loving families.
Yes, New York City loves you! It's a fact. All the breeds, all of you, meet together in the parks and teach us good manners. To share quality time with those we love, to relax a bit during the day, to think that life is not only about work and money.
You come in different colors and sizes. That little to fit into those small bags to ride the subway, or big enough to scare us when we meet on the street, but you are always friendly, whether black, white, yellow or whatever color your owner likes the most.
This is a great thing in New York. It has a place for everyone, and all manage to live peacefully no matter the color, the breed, the size, and… the views.
Yes, the way you think is often noteworthy. Your lack of ego makes you the least selfish being on earth. It's your secret, your strength, what makes you adorable. We humans, do we know that?
* * *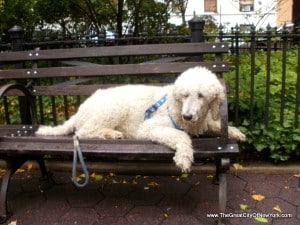 * * *
A dog is resting on a bench. It's a rainy day in a park on Broadway, on the Upper West Side in Manhattan. The owner is sitting nearby on another bench, and the dog seems to be thinking… "why do those humans always argue and cursing at each other? I am so fortunate to have a great, caring and loving owner."