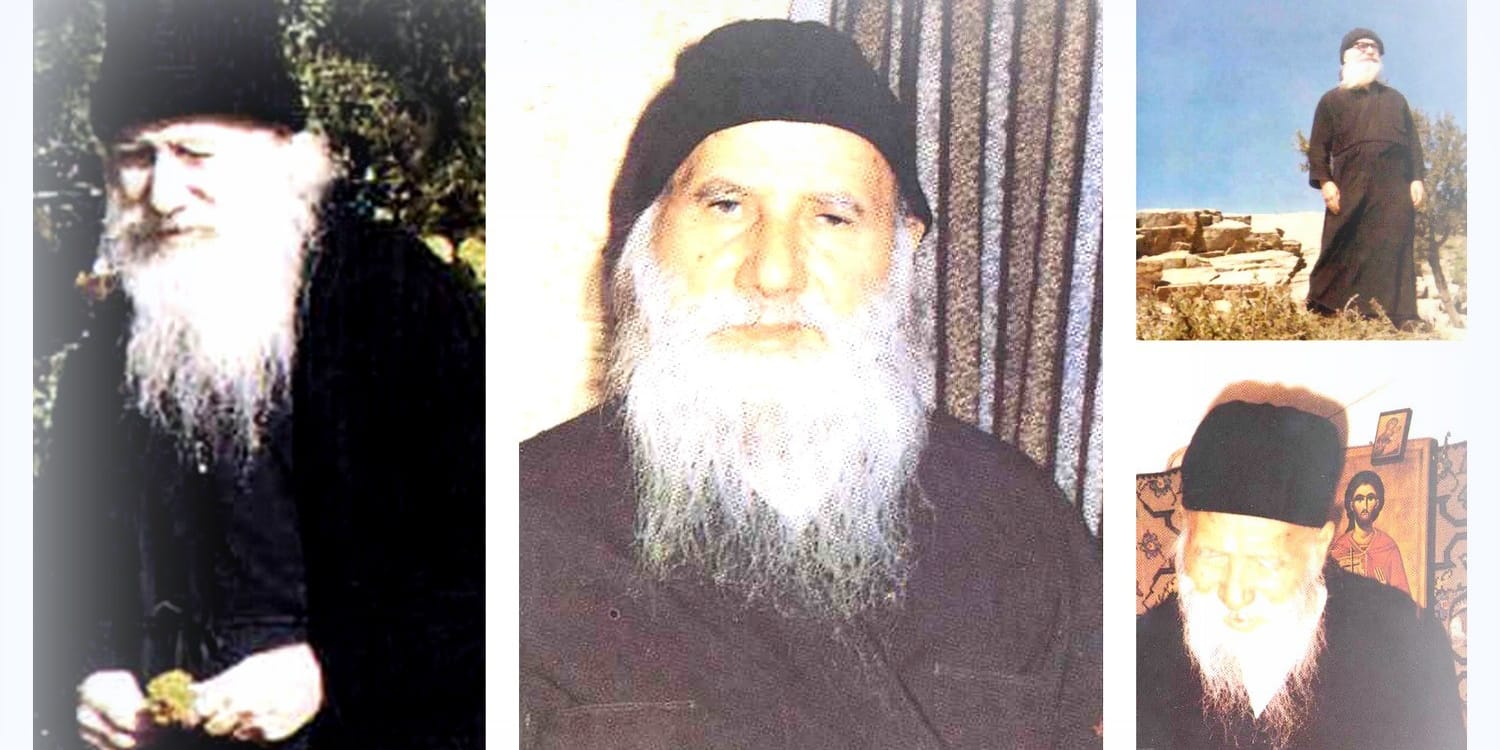 No words can describe Elder Porphyrios's gifts, given by God, and the holiness he tried to hide during his life. He preferred to help people secretly with his powerful prayer, avoiding that way the people's praise. However, hard as he tried to hide his gifts, he didn't make it because the Grace of God shines wherever it resides. He challenged humanity, revealed secrets, spoke for Christ in the sweetest manner, experienced all the facts from the Book of Revelation in the cave written in Patmos, Greece. After that, he was indescribably moved that he couldn't eat and speak for three days.
The first two grades of primary school were his only education. His knowledge puzzled scientists. Professors solved their problems with his intervention. Apollo 13 returned to the earth after a mechanical failure with his secret indirect intervention. In a unique confession in the history of the Orthodox Christian Saints, he described how the Holy Spirit "changed" him early in his life. All his senses superficially intensified. Ever since he lived in another dimension and remained humble and sweet until his last breath. His wish was only one, to love Christ as if he were our brother.
Who met him and did not burst into tears? Who met him and did not find inner peace? Who met him and did not change their lives? He felt and looked as if he was the last person in this world. He suffered numerous diseases, and the last one (brain tumor) took his life. In the last years of his life, he was blind but still could "see" everything. He never showed that he was suffering. A smile and some kind words always healed. He knew all secrets people hid in their hearts. The ability he had to see the past, the present, and the future, in such detail, had never been seen before. Nobody could believe that a weak elder like him had such powers hidden inside of him. He showed that Christ, The Virgin Mary, The Angels, and all Saints do exist. Saint Paisios said: "God gives humanity Saints like Elder Porphyrios every 400 years…." That was Elder Porphyrios, one of the most significant Saints of our time.
One good way to "meet" him, learn about some of his gifts, and live for a while in his holy world, is to read a few books about him. A beautiful one is presented below. Important to remember that, as all Saints of the Orthodox Christian Religion, St. Porphyrios continues to work countless miracles after passing away. Saints never die but instead always help people overcome their problems with their intervention. As long as we genuinely pray to them, their help always comes, and it is always fast.
Books
The following book is a link that directs to an online site where it can be purchased or even read for free. There is no benefit from providing the link, and no commission is taken by doing so. It is given to make it easier for all to read about the Saint's holy life, so they ultimately become better and happier.
Elder Porphyrios, Testimonies & Experiences
(A sweet book about St. Porphyrios)
Click here and read the above book for free
(The above website has uploaded the whole book as is, including all the photos of St. Porphyrios as they appear in the printed version.)
Videos
The playlist on YouTube with carefully selected videos about St. Porphyrios and the Orthodox Christian Faith
Photos
A few photos of Elder Porphyrios so those who didn't have the good fortune to meet him can "meet" him through his pictures and take some blessing that emits from them.
Canonization
The Holy Elder Porphyrios is officially among the newest Saints of the Eastern Orthodox Church. The Greek Orthodox Christian Church canonized him on November 27, 2013. His memory is honored every year on December 2.
More Posts from the same category