CHIOS
The island with the medieval villages, the world-renowned shipowners, and the first natural chewing gum in the world.
It is the fifth-largest of the Greek islands and one of the eleven beautiful islands found in the North Aegean Sea. Its unique history and character differentiate it from the well-known Greek islands painted in blue and white. Villages built centuries ago stand proudly reminding of other eras, and Mastiha, a resin with exceptional therapeutic properties, has made the island known across the globe.
This website is an online place where unique ideas and concepts related to Chios find their home. Inspiration, creativity, and promotion of anything that involves Chios are found on these pages. The ultimate goal for the island is the increase of its visitors from all over the world and Greece, so it keeps thriving and offers them all of its treasures. The main idea is the creation of original and new stuff about Chios and, at the same time, the promotion of the work of others, whether it is a website for Chios, a product, an organization, etc.
.
Welcome to the home of Chios!
Some reasons to visit the island as a glimpse into its beautiful world. Why should you visit Chios? What different characteristics does it have not found in other Greek islands? Each place has its own beauty, and Chios has a lot to be proud of…
Medieval villages that take you back in time

Mastiha, a resin with therapeutic properties

Nea Moni, the UNESCO-World-Heritage Site

Mavra Volia, a gorgeous black-pebble beach

Castle of Chios, fort built in the 10th century

Kampos, citrus orchards & unique mansions

St. Markella, the miracle-worker patron saint
Chios is the island you fall in love with… Its history, the simple way of life, little taverns & other treasures invite you to an unforgettable experience.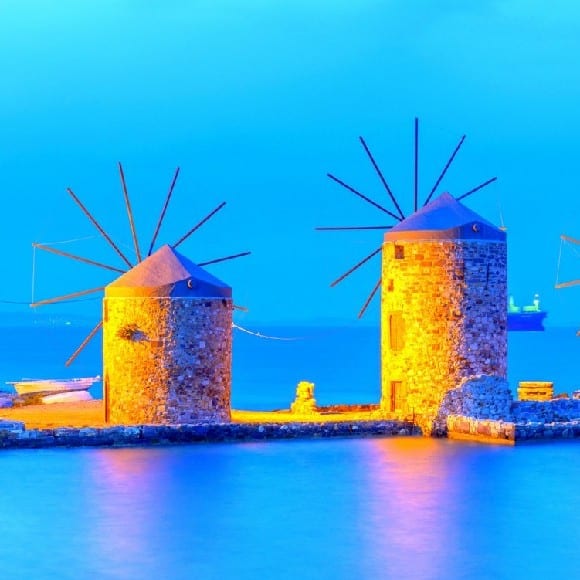 THE MUSEUM
The Archaeological Museum features a collection of antiquities from the Neolithic era up to the Romans.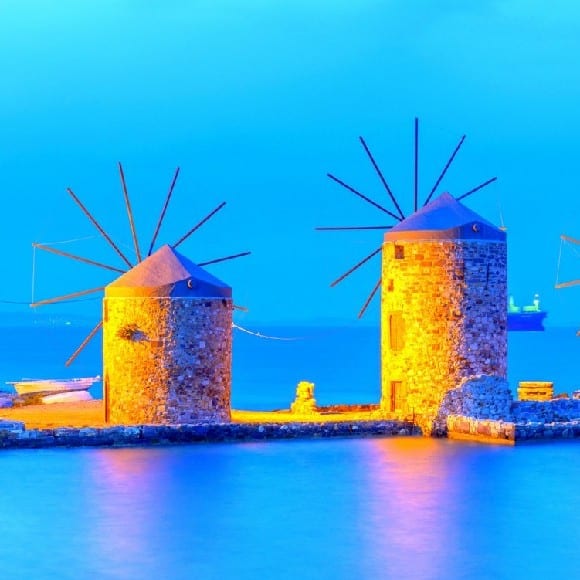 THE LIBRARY
Koraes Library is the central public library of Chios, a historic institution with a history dating back to 1792.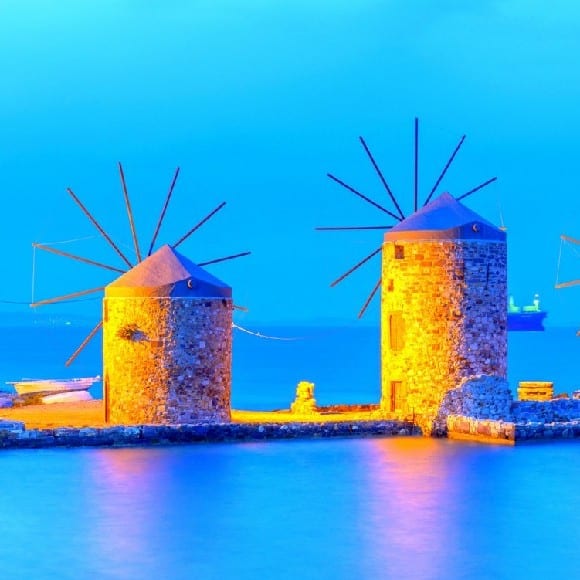 OLYMPI CAVE
A small but definitely worth visiting cave, which is rich in stalactites and stalagmites that amaze the viewer.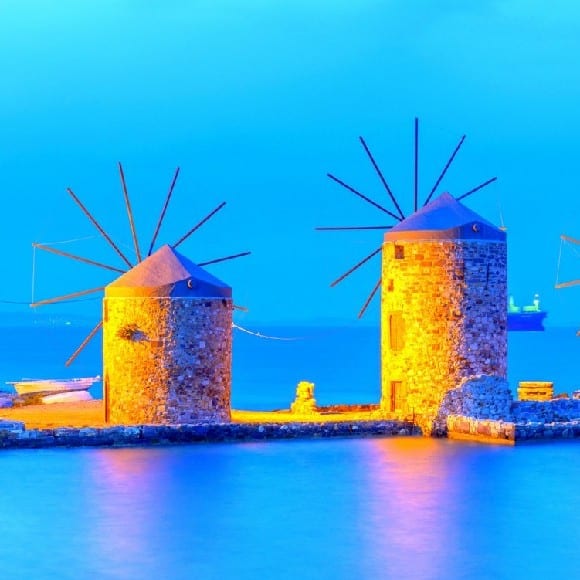 MASTIC MUSEUM
The museum showcases the history of the mastic tree cultivation and the processing of its therapeutic resin.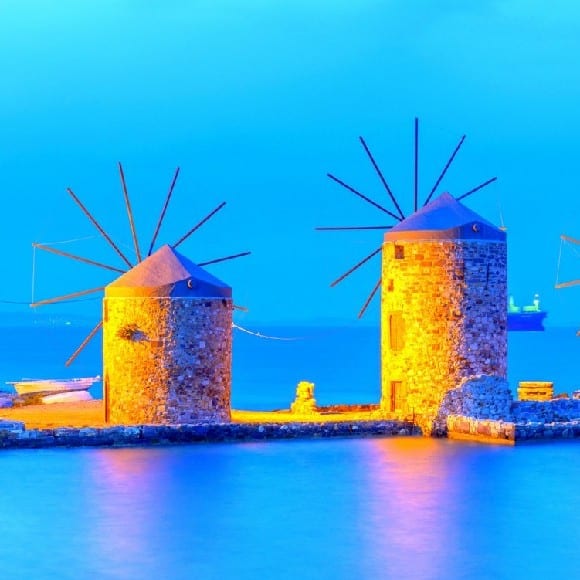 THE ISLANDS
Oinousses & Psara islands are an ideal escape for a quiet summer, gorgeous beaches, and a touch of history.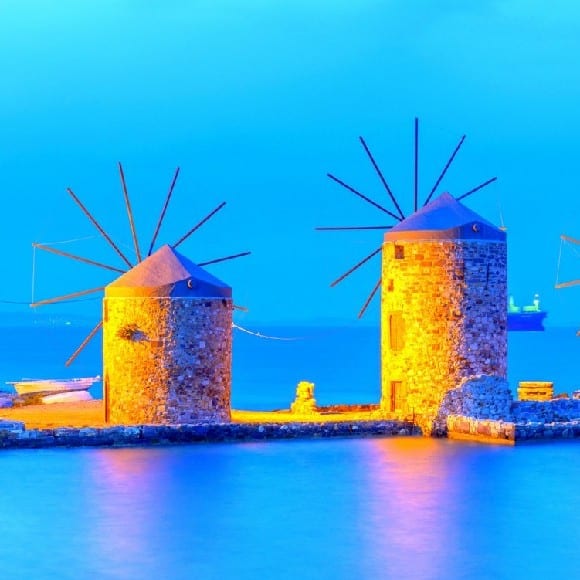 FOLKLORE MUSEUM
Kallimasia village is proud to host the museum that brings to life activities of villagers of another era.
We dream of an island with exceptional aesthetics, kind people, a healthy lifestyle & precious life values that attract visitors.
.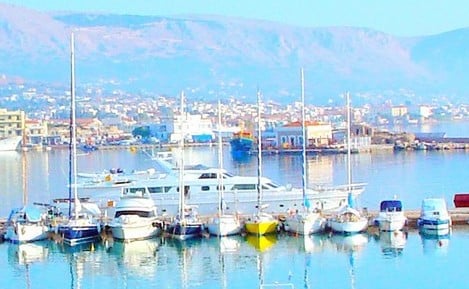 We are a Team of creative and visionary Chians who grew up on the island and were raised with precious life values. Those values enabled us to conquer the world. Having lived on the island for many years and after visiting many countries abroad, we can see clearly and appreciate Chios' beauty and treasures the most. The island made us the ones we are today.
We want to give back by promoting our beautiful island, but also by suggesting ways of improving its physical and online presence. What is better than not forgetting…
.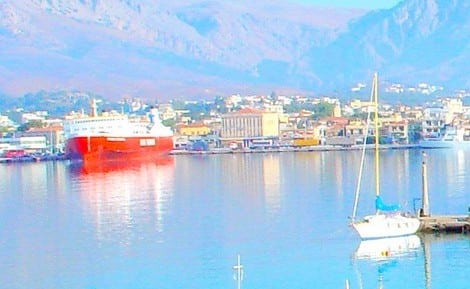 We think of smart ways to promote Chios, and we start Projects that make a difference and move life forward. We feature others' work related to Chios and try to give all ages in a pleasant way small bites of the island's history. We bring all Chians from across the world together to one place where they can be inspired and then inspire others.
What a great achievement would be if all Chians knew every little detail of their island's history and had the chance to refresh that knowledge on its online home.
.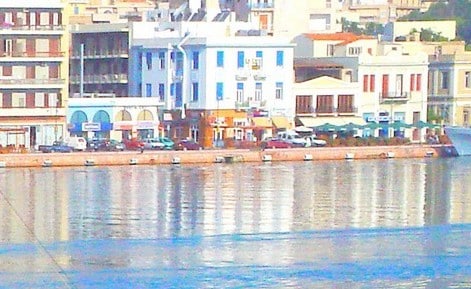 Most people today are so busy, so wrapped up in their work schedules and lost in countless family obligations that they forget that life and the world are great gifts full of beauty. They shouldn't forget that, and also know most of their birthplace and country's history, visit every little corner of them if possible, and learn more about them.
We believe that our efforts to educate Chians around the world on their island's treasures and beauty will soon bear fruit… They will love their island more day after day.