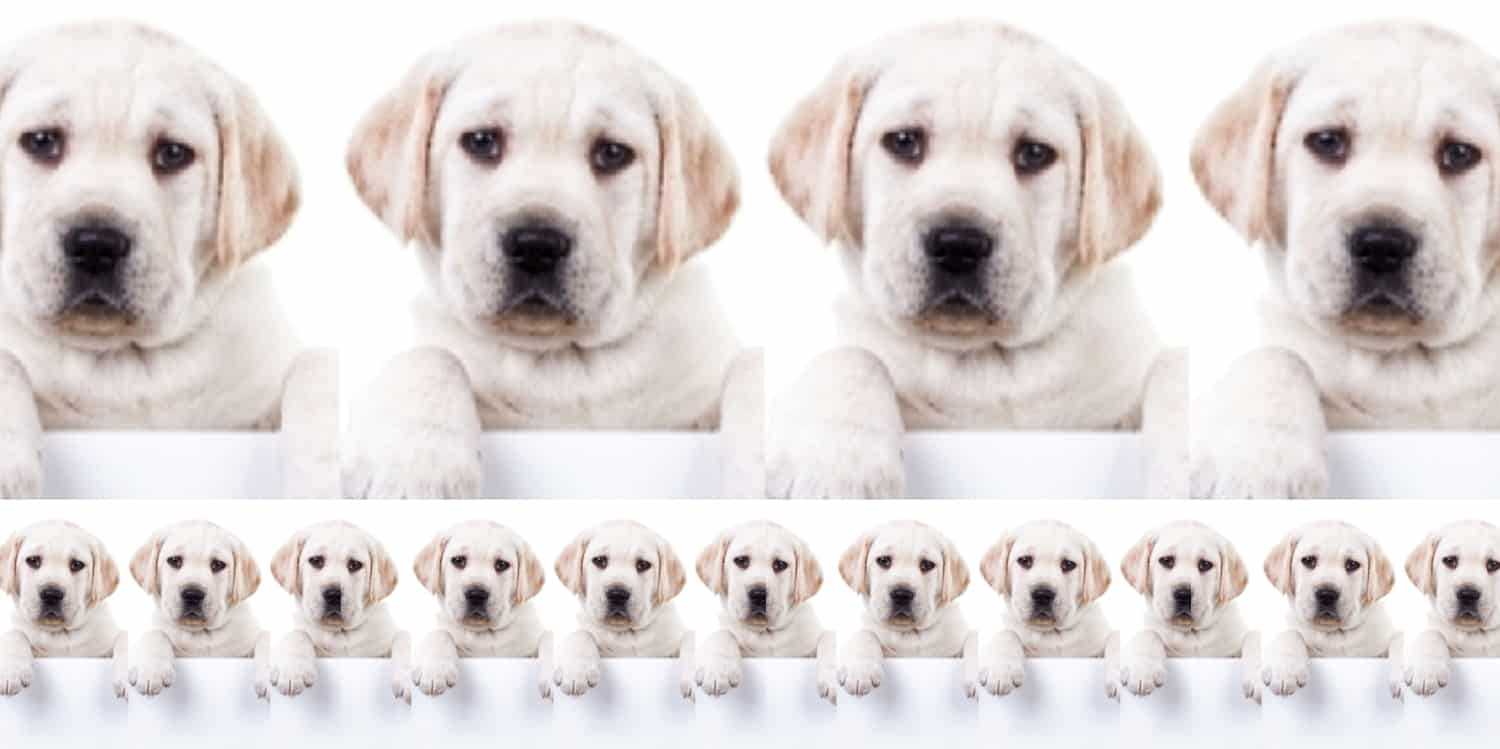 The biggest hypocrites ever…! Who? We humans, of course. We raise our voices against injustice while we are part of injustice. We advocate human rights with our words, but we discriminate against other people with our actions…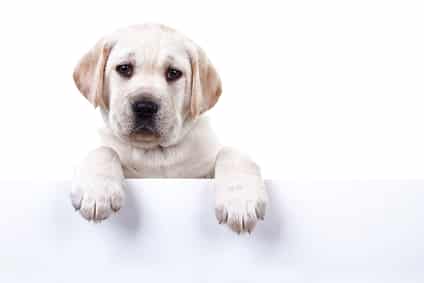 It does make sense to get angry at those who organize and celebrate in that area of China the "dog day." It does make sense only when you are a vegetarian. Otherwise… Don't feel bad if you eat meat. I had been eating meat for most of my life. I just the last years get nauseous each time I see meat neatly shelved at supermarkets. Maybe I change for the better while growing older and becoming more mature. We can definitely replace all meat dishes with other delicious foods and recipes. We have traveled to the moon. Will quitting meat be an insurmountable problem?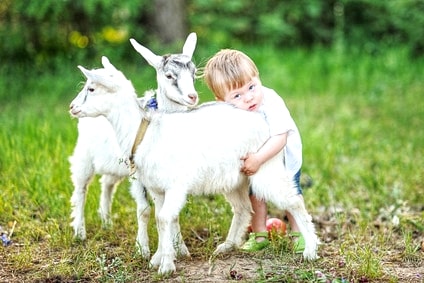 I won't stay to the fact that meat is said to be unhealthy. That, after all, concerns mostly the conventionally processed meats like sausages, burgers, and other similar food. Likewise, I won't stay to the fact that the conditions in animal raising farms for meat consumption are not good. That, after all, is about some only farms and not the majority. I won't stay to the fact that the conditions in slaughterhouses are inhumane because that happens in some of those houses only. (However, like many others, I do believe that if slaughterhouses had glass walls, all would go vegetarian.) I won't stay to the fact that, as I mentioned above, the sight of meat beautifully arranged in stores simply makes me nauseous. After all, there are so many others who don't mind… I won't stay to the fact that the smell of animals' blood and raw meat at the butcher is also stomach upsetting… because the sense of smell of some others is different…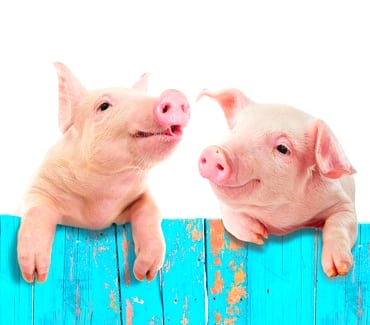 I won't stay much to the fact that I would never think of killing an animal, remove the skin, cut out the meat, cook and eat it, even if I were starving. After all, others would do it… Still, I have never understood how others, instead of admiring an animal or stroking it, kill it to eat it… and that happens even when other foods are abundant. But, even if we had nothing else to eat, would we kill an animal to survive? Does an animal smell deliciously and I don't know? Do you see a beautiful dear and say, "Oh my God, what a great steak?" Does it make you want to eat it, much less to eat it raw as the early humans did? (and today's humans too when they eat their steak medium-rare or rare?) I won't stay to the fact that many say, as a good excuse, that humans have consumed meat since the first years of their existence. That is like we compare a computer of 1980 to a computer of 2016 and we prefer the first one… I won't stay to the fact that many say that in countries where it's too cold, meat is necessary for humans so they can make it through those temperatures. That excuse, too, does not stand because a good diet full of nutritious food can work perfectly for that, like a delicious veggie soup full of spices, or why not a small glass of good wine for those who love it.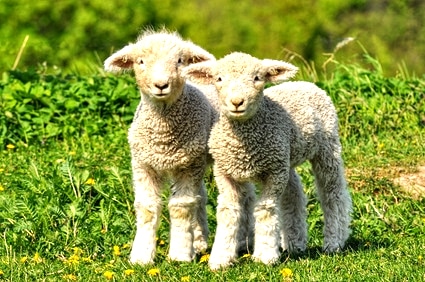 I won't stay to the fact that many say that meat is needed for the iron that humans need. Although the iron from red meat is absorbed better by our body, we can take the iron we need from a good combination of other foods that also contain iron. Finally, I won't stay much to the fact that the thought of chewing the flesh of an animal that has feelings before we kill it is again stomach upsetting because others feel great with that…
But I WILL stay to the fact that we, humans, get really disgusted at the news that people once a year kill and eat dogs in an area of China. Celebrities have raised their voices along with thousands of other civilians. I can understand that reaction when we are vegetarians, but when we eat meat daily and lick our lips after that… Can I ask please why we get disgusted and angry? Is there any law, written or unwritten that says that eating dogs is unethical, whereas eating cows, pigs, chickens, birds, etc., is allowed and very OK? Who has said that? Why do we always take things for granted, take them exactly as they have been passed down to us from our ancestors, and simply consider them natural and OK without a second thought? Why do we believe that some animals deserve to die to make our stomachs and hearts complete, whereas we get disgusted at the news of dog consumption?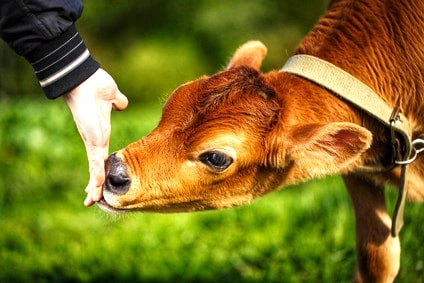 Is dog meat dirty? I don't think so… Buy a dog, raise it with natural food, and probably have the healthiest meat… Should the dogs enjoy a better life because they are cutter animals? Little pigs, cows, and other animals are cute, too. Have you ever seen a little pig, goat, or sheep? They are the cutest in the world. Baby and little goats are among the cutest I have ever seen and played with. Are dogs more intelligent and closer to humans? Pigs' IQ is extremely high, other animals' too… So why do we get angry at that news of China's "dog" day? Aren't we the best hypocrites ever?
We all agree that all humans should have the same rights regardless of nationality, religion, skin color, sexual orientation, etc. Still, when it comes to animals and our stomachs, that urge for equality suddenly disappears, and we discriminate against some of them. We eat certain animals, and we leave out others. We are loving and caring with some of them and show our evil selves to others.
So, could you eat your dog? If not, aren't you a hypocrite? If you eat meat in general, do not raise your voice against that event during which dogs are killed, cooked, and eaten. If you do so and at the same time eat meat, you behave like those who in the past used black people for slaves, or like those who today give jobs to the most beautiful, sweet, and leave the less attractive to struggle; or you act like those who push to the sidelines minorities who fight for their rights… Let's all decide if we still want to be called humans or coin another name.
So… from now on, each time you eat your favorite meat dish, think of your dog or other pet, your neighbor's, friend, or cousin's pet, and if you can, enjoy every single bite of it…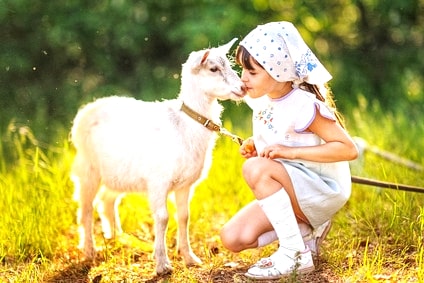 It took me almost 40 years to realized how bad it was when I was eating meat. I wish I had known earlier, but there is always time for all to understand…
I hope the coming years find all of us more loving, caring, and discriminate less or not at all against any living being.
…and because a picture is worth a thousand words, take a look at the photos above and below, think a little more, be wise, and make your decision.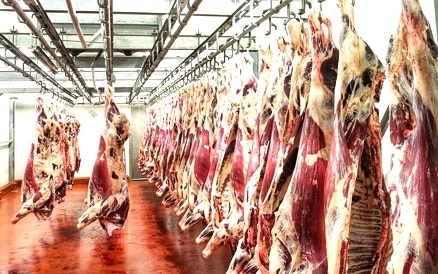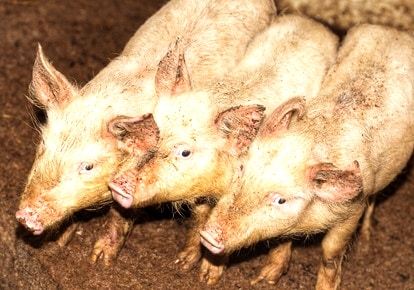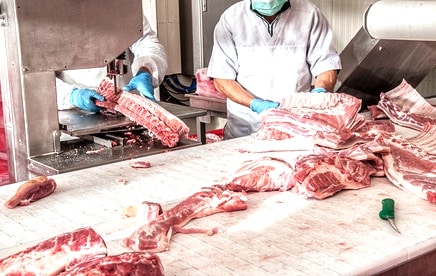 More Posts from the same category
PROJECTS OF LIFE Network
When we want to get fit, we usually just get into a gym and start performing some exercises. We think we know… Many times we prefer to do some [...]